For the longest time now De Hoop nature reserve has been on top of my wanderlust bucket list. Finally, the universe aligned and I got to experience all the wonderful things De Hoop has to offer thanks to two very special humans – James Lauter and Lorinda Voges.
Firstly I have to say that I get so excited when I get to explore my own country and I think it's a shame that generally we tend to overlook all the wonderful travel/adventure opportunities that our own countries have to offer in lieu of seemingly more exotic destinations.
Our adventure started on a bit of a sad note as two days before I found out that my man had to go work on a project in the DRC and he was due to leave on the day we had planned to leave for De Hoop! After all the goodbyes Lorinda and James bundled me into the car with much care and optimism – we were going to have an epic weekend exploring De Hoop.
De Hoop nature reserve is only about a 3 hour drive from Cape Town but if you take the N2 as we did you can expect to be delayed by road works (increasing excitement to get to our destination probably made the road work stops seem a lot longer than they actually were)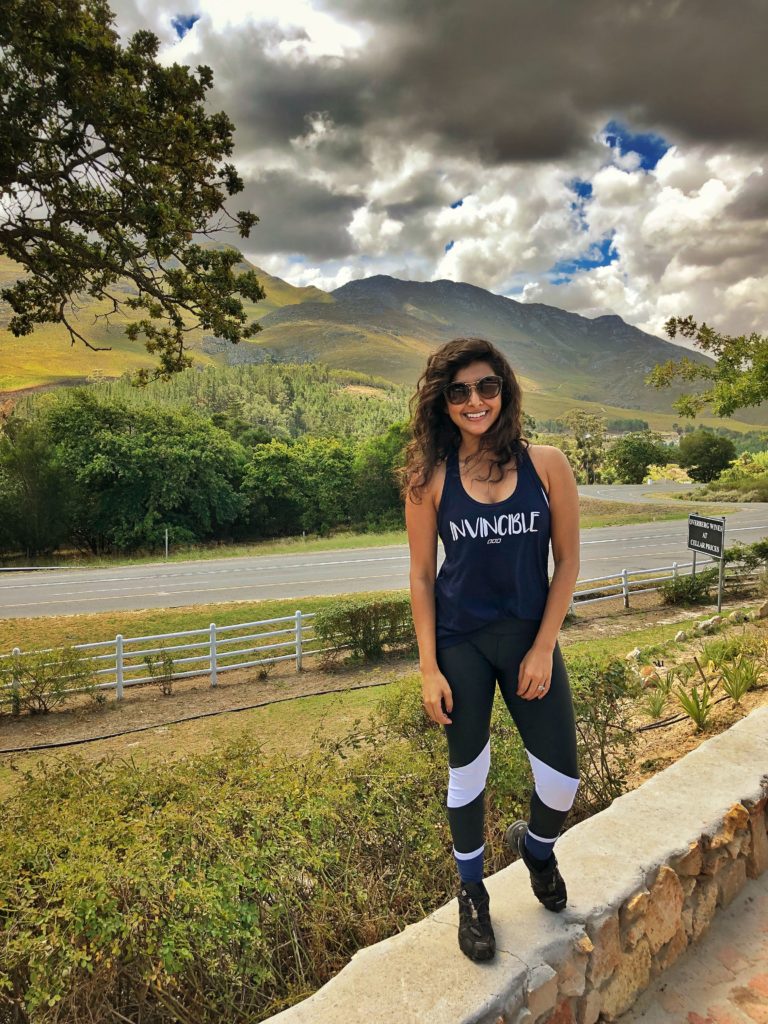 We arrived just in time to have an afternoon tea nibble at the wonderful fig tree restaurant before settling into to our charming farm style cottage and then heading off to find the perfect spot to watch the sunset.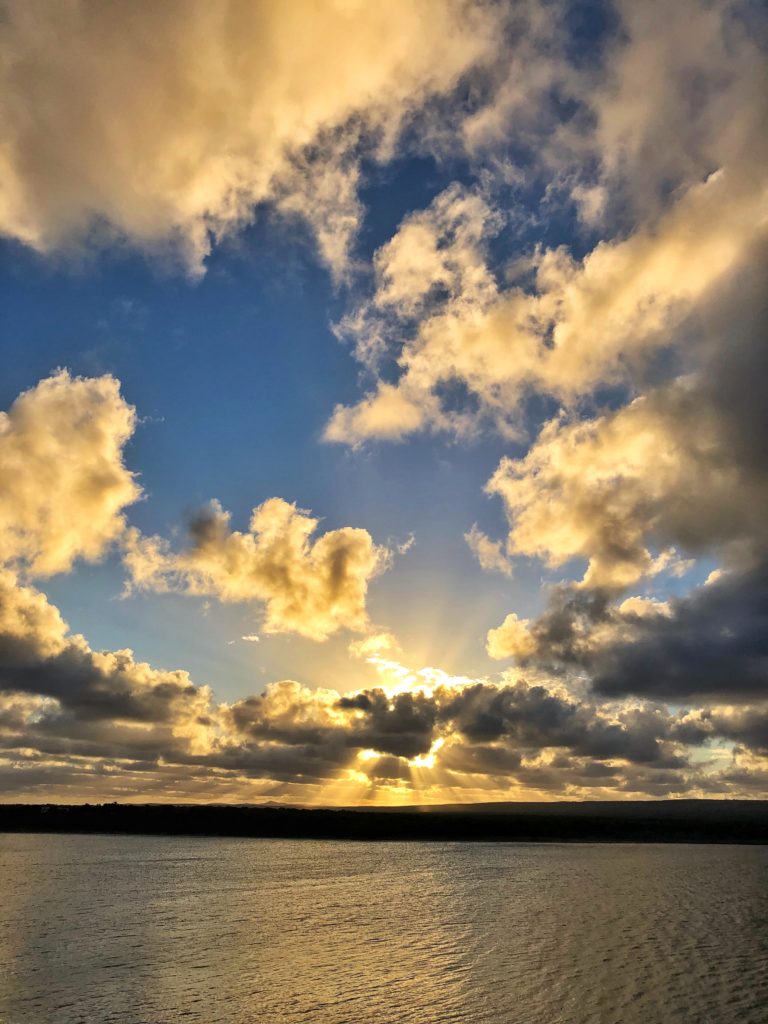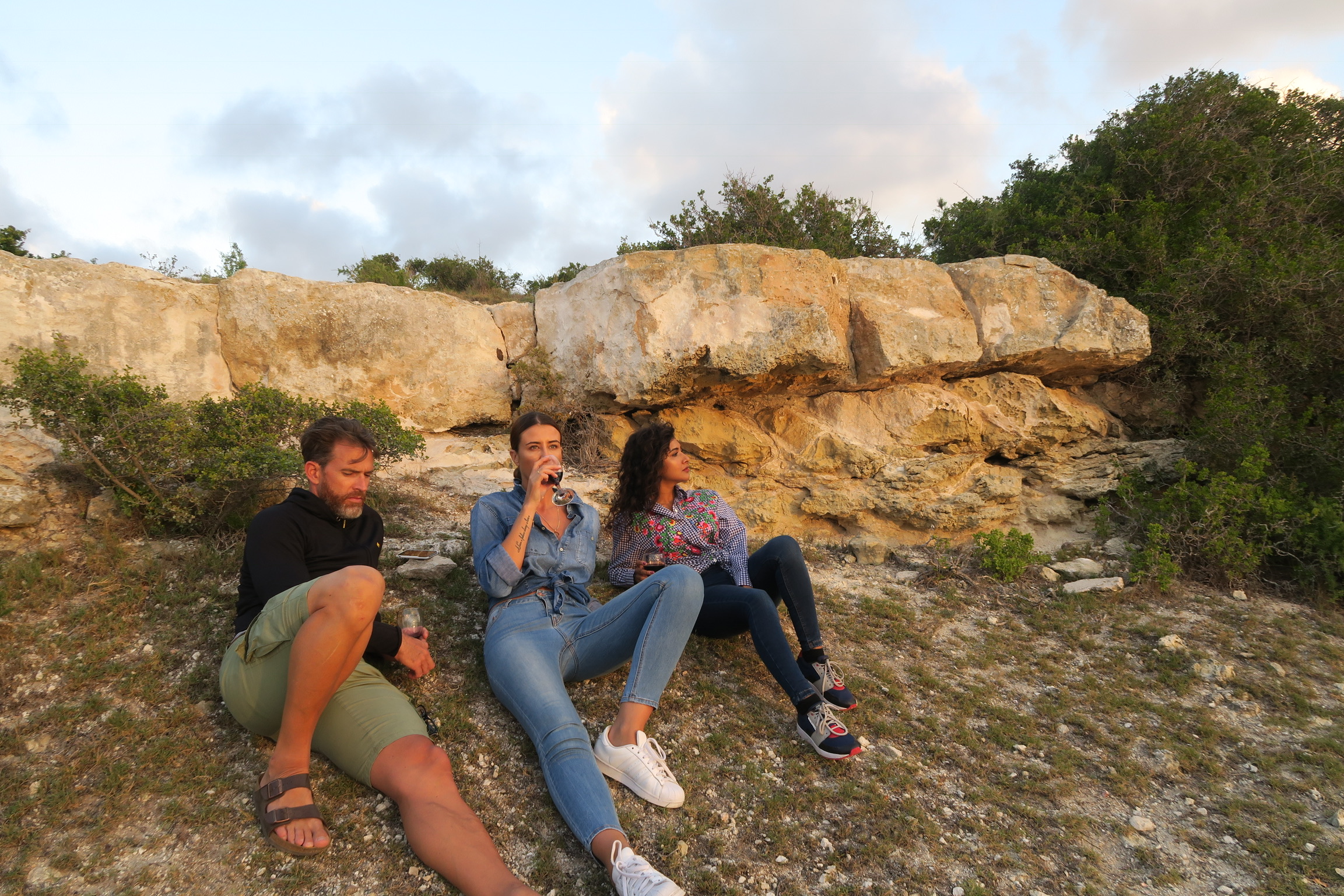 There are numerous spots on the banks of the river (only a few steps away from the cottages) to set up a picnic or just enjoy a bottle of wine and great company whilst taking the magnificent sunsets.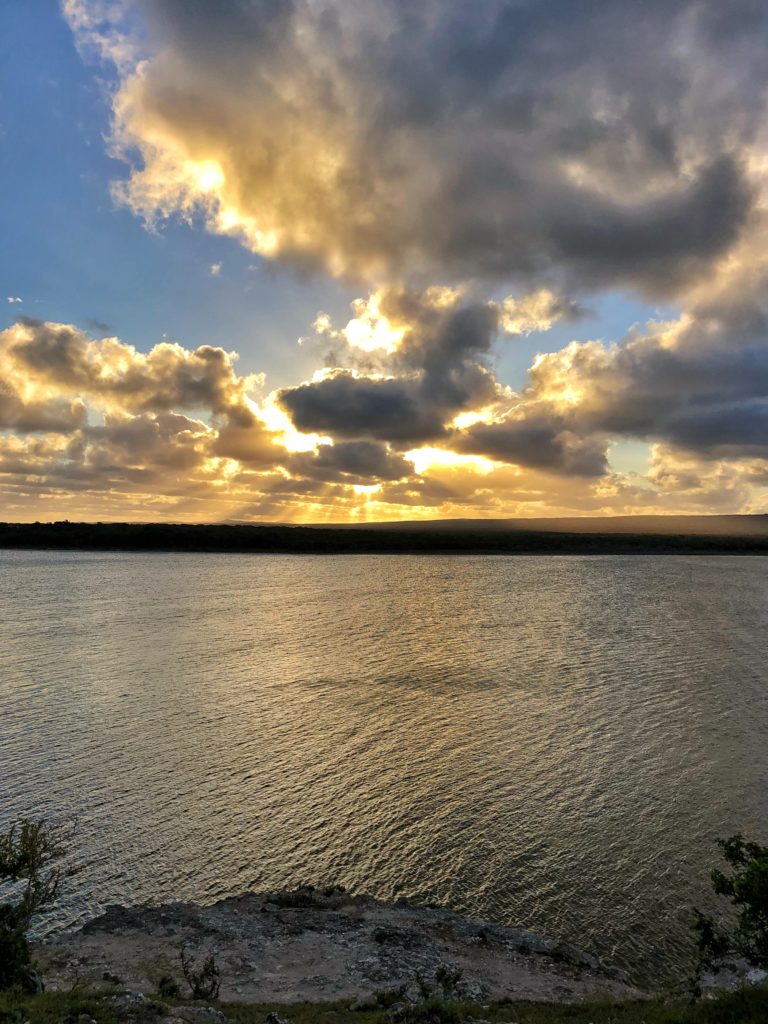 We then made our way to dinner. I love that each night at De Hoop offers a different 3 course set menu. The offerings are fresh, locally sourced, traditional home cooking with a fine dining flare. I also really appreciated how they always went out of their way to accommodate my tastes whether it was making sure that there was a peascaterian/vegetarian option or some extra fresh garlic and chili on the side for me.
De Hoop offers an extensive amount of incredible activities to choose from. I would suggest staying for at least 3 nights to allow 2 full days to take advantage of all the activities.
These are some of my favourites.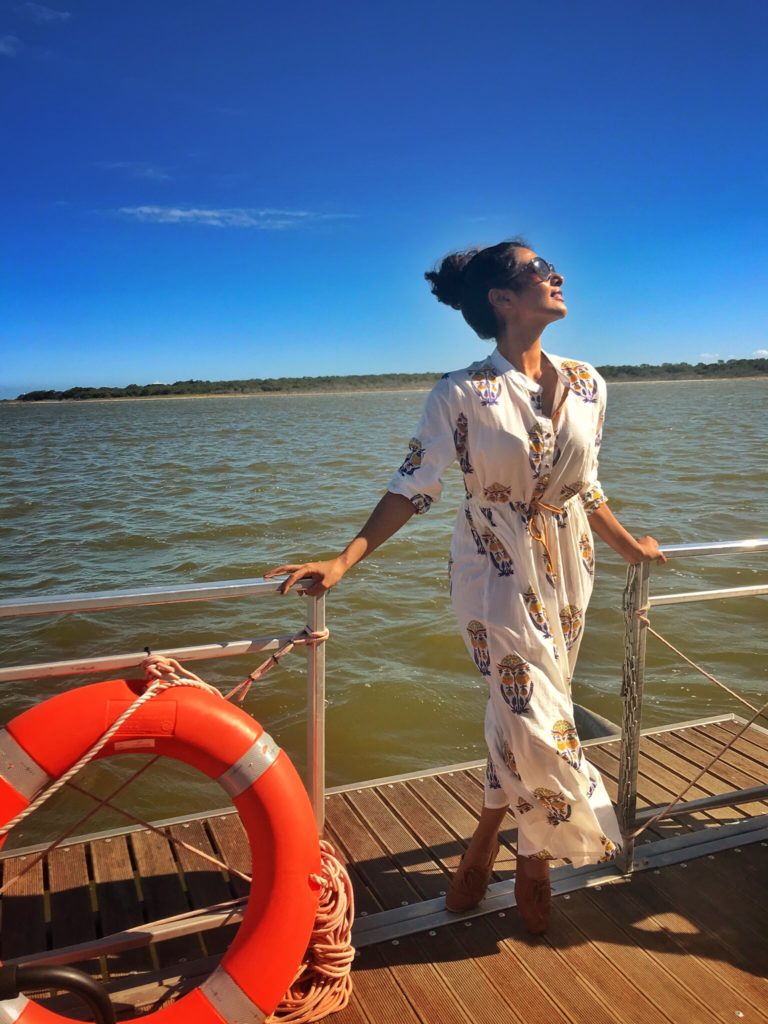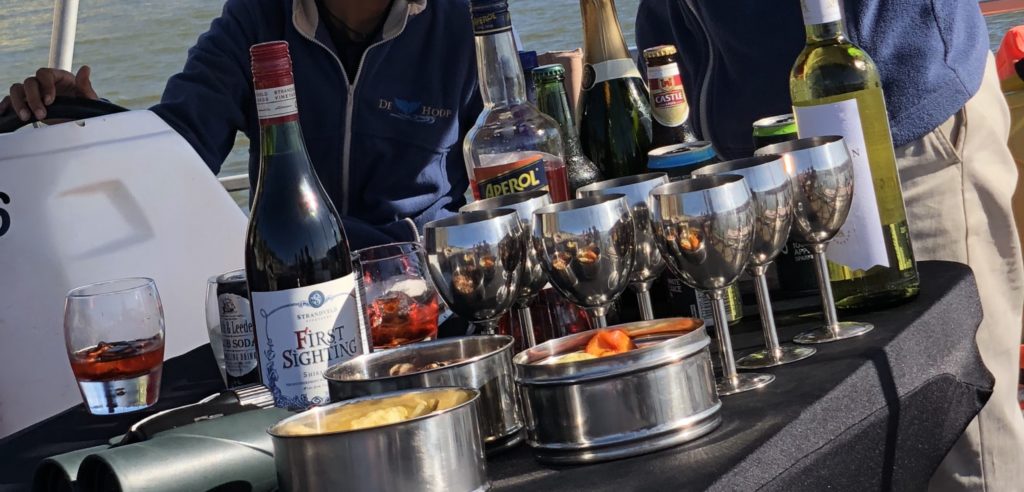 Guided eco boat cruise – explore the De Hoop Vlei and enjoy bird, game and even otter sightings.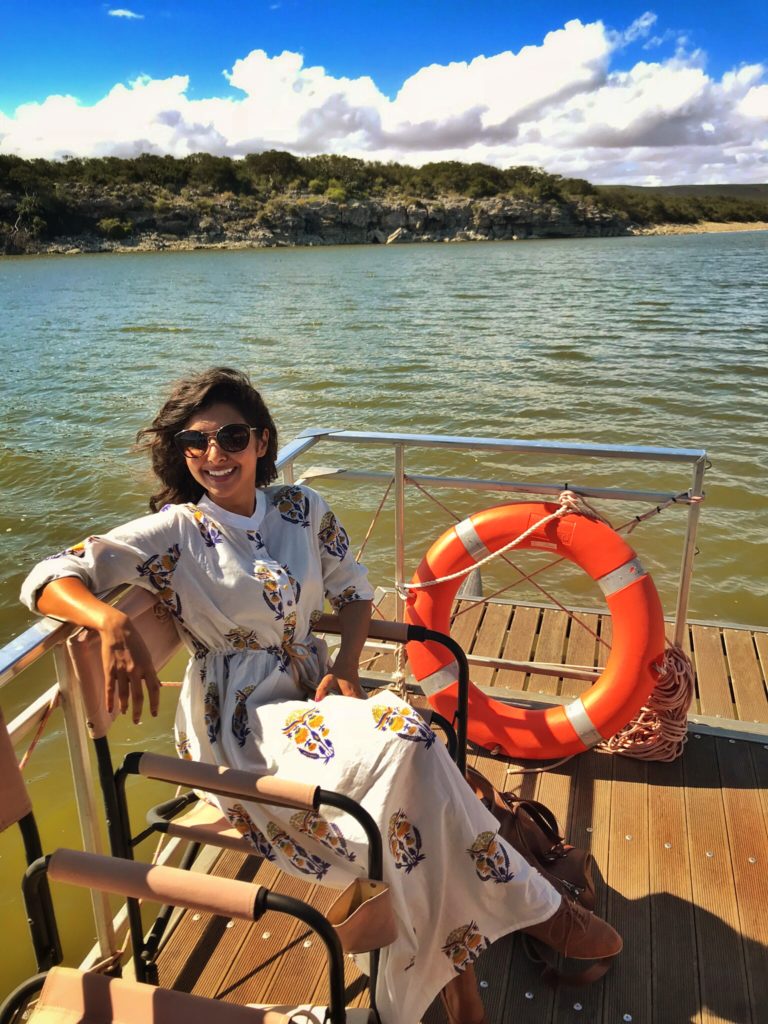 Marine Walk – you could easily spend hours exploring the rock pools and gorgeous sandy beaches that surround De Hoop Nature Reserve.
The spectacular dunes that over look the coastline are probably one of the most beautiful and striking feature at De Hoop. They offer incredible views, great for a long walk, picnic or even a little yoga session.
The vulture walk looks incredible I however didn't get to do it due to bad weather and me nursing the end of a cold. The vulture walk has recently been added to incredible list of activities and it really does sound spectacular – definitely one to add to the list for my next visit.
I would love to go back in winter and do the whale watching as it boasts to be one of the best in the world and also explore the Elim wine route.
Even though I had such a great time exploring outdoors under the wonderful African sun, De Hoop seems like it would be a fantastic winter getaway – I can just imagine being curled up next to the fire in a cost cottage with a good book and a glass of vino.
And if you're a foodie like me you would definitely want to consider taking a tiny detour on your way home through Barrydale to go to Disel and Creme where you will find what would arguably be the best milkshake of your life – you're welcome 🙂